A refinish and re-fret of a 1978 Gibson ES-335. This guitar belongs to legendary guitarist Leroy Emmanuel.Leroy has played with some big names including Marvin Gaye, Diana Ross, WAR, Earth Wind and Fire,Stevie Wonder.....and the list goes on! I've known Leroy for a number of years and I was thrilled to have a chance to work on his guitar.

click on before and after pictures to enlarge







1977 Gibson ES 355 owned by Alex Lifeson ofRush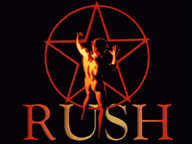 Complete restoration was commisioned by Alex,
including the repair of a large hole that was cut for a Kahlar bridge.
Refinished to original showroom state.
Centerspread inMarch 1996 issue of Guitar World magazine.
Gibson Les Paul
refinish
Hamilton Banjo
turn of the century


This banjo is at least 100 years old and it got a total restoration. New veneer was installed on the peghead and the back of the resonator along with a re-fret and new hardware. Refinished with an aged, honey lacquer.
Gibson Trini Lopez
refinish
'67 Gibson Hummingbird
new soundboard

Double Bass
New fingerboard, bridge, tailpiece and nut.
Turn of the Century Auto-Harp